With over 30 years of courtroom experience as a trial lawyer in jurisdictions across the United States, Mr. Yukevich has developed a reputation as a skilled negotiator who understands how cases are settled. With every client, he leverages his extensive experience to customize legal strategies that are unique to each situation and matter, employing tactics that result in fair resolutions.
Recognized among the Top 20 Defense Verdicts each year from 2009-2015 and 2017, Mr. Yukevich is a frequent speaker on issues involving Civil Litigation , Trial Practice, Mass Tort, and Products Liability.
Mr. Yukevich is known for his ability to cross-examine opposing expert witnesses in a way that constructs complex factual, scientific, and legal issues into unambiguous and straightforward narratives for both judges and jurors.
In contested liability cases, Mr. Yukevich has earned a win rate exceeding 90% and has acted as regional and national coordinating counsel for Fortune 500 companies, garnering attention in the courtroom and the boardroom. Acting as an expert witness in matters relating to the appropriateness of settlement and the analysis of attorneys ethics and conduct, he has served as a mediator in disputed products liability matters.
Mr. Yukevich is recognized among the legal community as one of the most trusted and successful trial attorneys in the United States. A graduate of Boston College Law School, he began is career as an Assistant District Attorney in Bronx County, New York, where he served 4 years with the Homicide and Major Offense bureaus. In 1993, he relocated to California to work as General Counsel to Honda North America where he was head of the law department, responsible for the resolution and trial of major cases across the country.

Boston College Law School, Juris Doctor
Boston College, Bachelor of Arts
California
New York
Massachusetts
USDC - Central District of California
USDC - Eastern District of California
USDC - Northern District of California
USDC - Southern District of California
USDC - Northern District of New Yok
USDC - Northern District of Illinois
USDC - District of Arizona
Ninth Circuit Court of Appeals
American Board of Trial Advocates (ABOTA)
Association of Automotive Medicine
Society of Automotive Engineers
Federation of Corporate and Defense Counsel
Southern California Defense Counsel
American Trial Lawyers Association
American Society for Testing and Materials
Fellow, American Bar Association
Who's Who Legal California
Who's Who Legal, Business Lawyers
National Association of Railroad Trial Counsel
Product Liability Advisory Counsel
Fellow, Litigation Counsel of America
International Who's Who of Product Liability Lawyers
DRI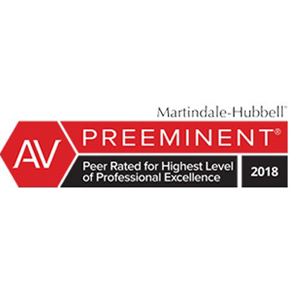 Los Angeles Business Journal: Top Litigators & Trial Attorneys in Los Angeles
Daily Journal Top Defense Verdicts

2017 · 2015 · 2014 · 2013 · 2012 · 2010 · 2009

Super Lawyer®

2020 · 2019 · 2018 · 2017 · 2016 · 2015 · 2014 · 2013 · 2012 · 2011 · 2010 · 2009 · 2008 · 2007 · 2006 · 2005 · 2004

Best Lawyers© 2015 Lawyer of the Year, Product Liability Litigation - Defendants, Los Angeles
Camacho v. R.D. Olson Construction, Inc. – Read Details
Orange County Superior Court, Orange County, CA – Aug 29, 2019
Lainez v. STAT Services, Inc. – Read Details
Orange County Superior Court, Orange County, CA – Aug 20, 2019
Aslan v. Ferrari North America, Inc. – Read Details
United States District Court, Los Angeles, CA – April 24, 2019
Johnson v. Systems XT, Inc. – Read Details
California Court of Appeal, Second District, Los Angeles, CA – March 27, 2019
Herbert v. Takata Corporation – Read Details
San Bernardino Superior Court, San Bernardino, CA – March 16, 2017
Khosh, Al v. Staples Construction Company – Read Details
California Court of Appeal, Second District, Los Angeles, CA – October 27, 2016
Jensen v. BNSF – Jensen v. BNSF
United States District Courthouse, San Francisco, CA – November 6, 2015
Marquez v. Chevron U.S.A, Inc. et. al. – Read Details
Santa Monica Superior Court, Santa Monica, CA – October 6, 2014
Osborne v. Todd Farm Service, et al. – Read Details
Ventura Superior Court, Ventura, CA – July 30, 2014
Acuna v. Riddell, Inc. – Read Details
Stanley Mosk Superior Court, Los Angeles, CA – March 20, 2014
Sohn v. Easton-Bell Sports, Inc. – Read Details
Van Nuys Superior Court, Van Nuys, CA – August 15, 2013
Pillars v. BNSF Railway Co. – Read Details
Norwalk Superior Court, Norwalk, CA – May 9, 2013
Petitpas v. Ford Motor Company – Read Details
Stanley Mosk Superior Court, Los Angeles, CA – August, 2012
Padilla v. Enterprise Rent-A-Car Company
United States District Court, Los Angeles, CA – 2012
Steiner v. Ford Motor Company et. al. – Read Details
Santa Barbara Superior Court, Santa Barbara, CA – October 3, 2011
Charles v. Mountain View Mobile Home Estates – Read Details
San Bernardino Superior Court, San Bernardino, CA – 2011
Rodriguez v. General Dynamics Armanent and Technical Products, Inc.
United States District Court, Honolulu, HI – November 30, 2010
Eubanks v. KBC America Inc. – Read Details
Stanley Mosk Superior Court, Los Angeles, CA – November 23, 2010
Bostani v. Whitehall St. et. al.
San Diego Superior Court North Division, Vista, CA – August 20, 2010
Houck v. Enterprise Rent-A-Car Co.
Alameda Superior Court, Alameda, CA – June 1, 2010
Zhao v. Cox Enterprises, Inc.
Verdicts & Decisions – 2010
Harsha v. ServiceMaster Co. et. al.
San Bernardino Superior Court, San Bernardino, CA – February 1, 2010
Novak v. Pizza Hut, Inc.
San Diego Superior Court, San Diego, CA – January 4, 2010
Goebel v. Ford Motor Company – Read Details
Stanley Mosk Superior Court, Los Angeles, CA – November 23, 2009
Deal v. Michelin North America, Inc. – Read Details
United States District Court, Las Vegas, NV – April 21, 2009
Jones v. American Honda Motor Co., Inc. – Read Details
Central Civil West Superior Court, Los Angeles, CA – March 13, 2009
Keddington v. Michelin North America, Inc.
March 3, 2008
Gaudry v. Honda Motor Co., Ltd. – Read Details
Burbank Superior Court, Burbank, CA – December 24, 2007
Arroyo v. Ford Motor Company – Read Details
Miami-Dade County Court, Miami, FL – October 2, 2007
Baez v. L&L Machinery Inc – Read Details
Rancho Cucamonga Superior Court, Rancho Cucamonga, CA – February 11, 2007
Delloro v. Michelin North America, Inc. – Read Details
Los Angeles, California – August 18, 2006
Wheeler v. The Burlington Northern Sante Fe Railroad Company
Orange County Central Justice Center, Santa Ana, CA – 2006
Hidaka/Hartman v. Michelin North America, Inc.
Verdicts & Decisions – 2006
Cabrera v. Isuzu Motors, Ltd. – Read Details
Central Civil West Superior Court, Los Angeles, CA – October 1, 2005
Parks v. Michelin North America et. al. – Read Details
Riverside Superior Court, Riverside, CA – March 14, 2005
Tepei v. Michelin North America – Read Details
Lewis County Court, Chehalis, WA – April 23, 2004
Knott's Berry Farm v. Togo International
Orange County Central Justice Center, Santa Ana, CA – October 29, 2003
Watts v. Ford Motor Company – Read Details
Sacramento County Superior Court, Sacramento, CA – October 1, 2003
Reyes v. Hyundai Motor Company – Read Details
Orange County Superior Court, Santa Ana, CA – October 1, 2001
Carver v. Michelin North America – Read Details
San Diego Superior Court, San Diego, CA – September 4, 2001
Jenkins v. Hyundai Motor Company – Read Details
Rancho Cucamonga Superior Court, Rancho Cucamonga, CA – October 1, 1997
Park v. Mazda Motor Corporation – Read Details
Riverside Superior Court, Riverside, CA – October 1, 1995
Moore v. American Honda Motor Co., Inc. – Read Details
San Francisco Superior Court, San Francisco, CA – October 1, 1993
Vandenburg v. Honda Research & Development Co.
Atlantic County Superior Court, Atlantic City, NJ – November 21, 1990